CAST IRON
SUBMERSIBLE PUMPS


6"/ 7"/ 8"/ 9"/ 10" / 12"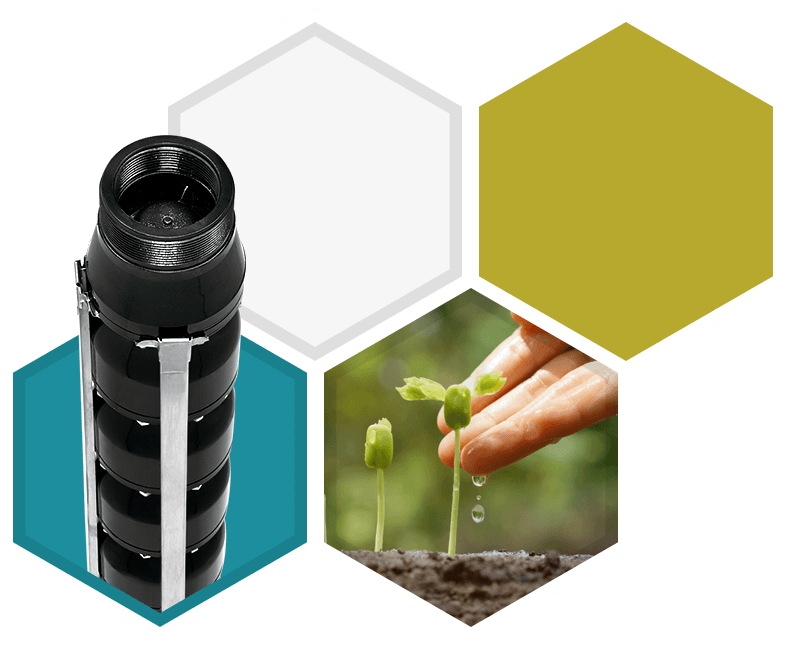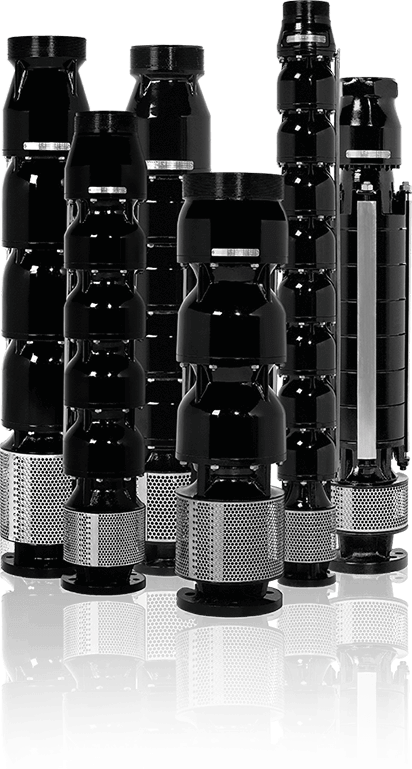 High efficiency
Very long life
High durability and solid construction
Easy installation and service operation
Suitable connection in NEMA standarts
Water lubricated rubber bearing
Built-in checkvalve to prevent back flow
Tork Deep Well Cast Iron Submersible Pumps provide flow up to 500 m³/h and Head up to 650 meter performance by superior engineering. Our pumps can be installed vertical or horizontal positions. Pump suction filter prevents bigger sand particles (50 gr/m³) to get inside to the pump. We can provide customized solutions according to needs with different material options.
PUMP PARTS & MATERIALS
Cast Iron Pump Parts & Materials
| | | |
| --- | --- | --- |
| No | Part Name | Material |
| 1 | Suction Case | Ductile Cast Iron (GGG40), Cast Iron (GG20), Bronze (ASTM B145) |
| 2 | Suction Case Wear Ring | Bronze (ASTM B145) |
| 3 | Coupling O-ring | Rubber |
| 4 | Coupling | Stainless Steel (ASTM A582) |
| 5 | Coupling Key | Stainless Steel (ASTM A582) |
| 6 | Shaft | Stainless Steel (ASTM A582) |
| 7 | Bush | Bronze (ASTM B145) |
| 8 | Diffuser Chamber | Bronze (ASTM B145) |
| 9 | Diffuser | Ductile Cast Iron (GGG40), Cast Iron (GG20), Bronze (ASTM B145) |
| 10 | Diffuser O-ring | Rubber |
| 11 | Impeller | Ductile Cast Iron (GGG40), Cast Iron (GG20), Bronze(ASTM B145) |
| 12 | Collet | Stainless Steel (ASTM A582) |
| 13 | Diffuser Wear Ring | Rubber |
| 14 | Valve | Stainless Steel (ASTM A582) |
| 15 | Valve Spring | Steel |
| 16 | Discharge Case | Ductile Cast Iron (GGG40), Cast Iron (GG20), Bronze (ASTM B145) |
| 17 | Cable Guard Support | Cable Guard Support |
| 18 | Cable Guard | Cable Guard |